Reishilab Sdn Bhd – A Specialist in Medicinal Mushrooms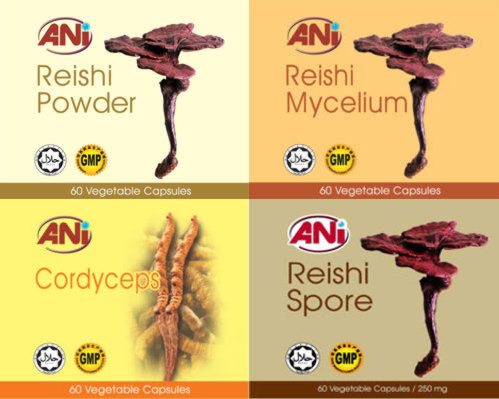 Reishi or more commonly known as Lingzhi (scientific term Ganoderma Lucidum) has long been considered as the most precious and coveted medicine since ancient China and Japan. It is also known traditionally under various names such as 'Blessed Herb', 'Heavenly Herb' or 'Herb of Gods'. Lingzhi's medical healing properties were documented since 2,000 years ago in the oldest Chinese Medical Publications, 'Shen Nong's Materia Medica' or 'Shen Nong Ben Cao Jing' during the Ming Dynasty.
Reishilab Sdn Bhd has been in the mushroom cultivation and extraction business since 1984. With more than 25 years of experience and researching on various lingzhi species with research scientists, the red lingzhi or Ganoderma Lucidum and the Tsugae Lingzhi is found to have the highest therapeutic value as compare to other types of Mushroom.
To ensure the highest quality safe for all consumption, our Ganoderma and other Health Products are processed/manufactured by our GMP (Good Manufacturing Practice) certified factory situated in Bandar Teknologi Kajang, 43500 Semenyih, Selangor, Malaysia. We believe Lingzhi and our other clinically tested health supplements are the best natural products one can consume to help regulate healthy diet and also boost the immune system hence our product range are known as ANI – Alternative Nutrition Industry.