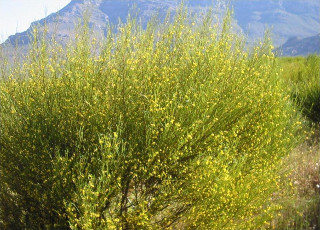 ANI Reishi SOD (Super Oxide Dismutase) Tea is a beverage formulated from Rooibos Tea (Scientific name Asphalathus Linealis) and Ganoderma Lucidum extract.
Rooibos Tea
Only found in the Cedaberg region of South Africa, rooibos tea has gained popularity over the years as it has high level of antioxidants. As an anti-oxidant, Rooibos scavenges on free radicals, thereby preventing potential cell mutations or damage.
Besides its antioxidant properties, it is also caffeine free and has low tannin levels therefore does not have a negative effect on the absorption of iron and proteins into the body.
What is Reishi?
Reishi or more commonly known as Lingzhi is considered as the most previous and coveted traditional medicina in ancient China and Japan. Reishi hails from the Ganoderma genus and is known as Ganoderma Lucidum scientifically.
Their legenday effects on health, vitality and is believed to strengthen and balance one's "Qi" of life force.
Health Benefits of Reishi
Polysaccharides – Reishi contains polysaccharides with extremely heavy molecular weights that has important physiological effects in humans and are beneficial to the human health
Triterpenoids – Help enhance our digestive system; reduce cholesterol and neutral fats in the body; detoxify the liver and treats hepatitis, chronic bronchitis, coughs and asthma
Organic germanium – can help increase oxygen absorption rate in our blood up to 1.5times more; promotes metabolism thus slowing tissue degeneration. Research shows that reishi contains 800 – 2000ppm of organic germanium, 4-6 times more than ginseng
Nutrition Facts
Nutrition Facts
Per 100 g
Per Serving
(2 gram / sachet)
Energy
380 kcal
8.0 kcal
Protein
5.0 g
0.1 g
Carbohydrate
87.3 g
1.7 g
Fat
1.2 g
0 g
Ingredients
Rooibos tea and Lingzhi (Ganoderma) Extract.
Packing
20 sachets x 2.0 grams
Direction of Use
1) One sachet per cup.
2) Pour in fresh boiling water. Soak for 2-3 minutes.